Look, see, do!
A company's competitiveness should not depend on flashes of inspiration when poking around in data excerpts. Planning, analysis, and reporting are a control loop that requires rules.
The impact of business intelligence comes down to the last meter. Every effort to collect, store, and prepare data is in vain if reports are not read, signals are not understood, or no one uses them as the basis for action. The conditions for achieving this are complex. We have found the rules for doing it right – and we cast them in software.
We work on an interdisciplinary basis and learn something new every day. We combine insights from the fields of IT, business, neurobiology, psychology, statistics, and artificial intelligence. We generalize what we learn, try it out to see if it works in practice, and make it available to all of our users. This is how we have worked for more than 25 years, helping our customers not only to protect their investments in data, but also to turn their data into a competitive weapon.
Since 1996 – 4 locations – 100 employees – more than 500 customers
Bissantz & Company
Bissantz & Company is a software company specializing in solutions for demanding data analysis tasks in the business environment. We develop widely praised, multi-award-winning products and analysis technology, which we market under our own name and as OEM solutions.
University background
The company was formed in 1996 as a technology spin-off of a research group at the FORWISS Institute led by business information specialist Prof. Peter Mertens. As part of the group, the two managing partners of the company, Dr. Nicolas Bissantz and Michael Westphal, developed fundamentals for the automation of data analysis between 1993 and 1996 and were able to demonstrate the suitability of data mining methods for business controlling (BETREX II project).
Close to our customers
Our customers benefit from standardized but highly customizable solutions that continuously and immediately incorporate the experience and knowledge gained from complex development and implementation projects.
Close to the world of research
We perform intensive fundamental research in cooperation with university institutes and transfer the results into our standard software for data mining, business intelligence, and data warehousing.
Milestones in our unique success story
2019 US patent for Bissantz'Numbers
US patent for Bissantz'Numbers
Numbers are the best pictures! The examiners agree, issuing us with an additional patent, for typographic scaling.
2018 US patent for AI module
US patent for AI module
We receive an additional patent – for evaluating web traffic using AI components for automated monitoring.
First business intelligence app with Bissantz'Numbers instead of graphics
Integration of data navigation, variance analysis, and performance management in an app for mobile BI.
Finalist in the Bavarian Founders Award
Sparkasse invites us to enter the Bavarian Founders Award. We accept the invitation and reach the final in the "climber" category.
2017 Expansion of Hamburg location
Expansion of Hamburg location
We move into a new, larger office at Neuer Wall 72 – complete with paternoster lift.
Bissantz'Numbers: The diagram-free report format
Typographic scaling of numbers for value-dependent eye movement guidance
US patent for ambient BI
We receive an additional patent – for value-dependent lighting control in business war rooms.
2016 Product and corporate design from Studio F.A. Porsche
New, multi-level partner program
Training and certification of our software and implementation partners with the levels "personal", "professional", and "passionate".
Eye tracking on the Nordschleife
Fundamental research in extreme sport with mobile eye tracking to investigate the relationship between human vision, comprehension, and action.
Product and corporate design from Studio F.A. Porsche
From notepads to report weather in DeltaMaster, our joint projects are reference projects for our partner Studio F.A. Porsche.
US patent for report weather
Emotional signal concept through the KPI-based color coding of software design elements.
US patent for "The electronic boss"
Another patent – this time for a software-based system for employee motivation.
2015 Magic Buttons
Magic Buttons
AI components for automatically generating KPIs and a report format that fits the respective data situation, incl. visualization.
Best Practice Award from BARC
KPI performance monitors with action-oriented signals for Pascoe.
2014 New product generation: DeltaMaster 6
New product generation: DeltaMaster 6New release developed together with Studio F.A. Porsche, featuring AutoModel, dashboard, report weather, zoom/browse/navigate functions, AutoLayout, automated generation of standard reports, and much more.
Best Practice Award from BARC/ÖCI
Company-wide solution for analysis, planning, and reporting to support the supply chain at Salinen Austria
Self-controlling monitors for Leica
Software-hardware solution for ambient controlling in production at Leica, the world's most state-of-the-art final assembly line for cameras.
2013 Best Practice Award from BARC
Best Practice Award from BARC
Optimedis business intelligence solutions for regional healthcare networks: Healthcare cockpits at physicians' practices and applications at health insurance funds and hospitals.
US patent for Sparklines scaling
We receive an additional patent – for an AI component that correctly scales grouped Sparklines, including for improved stock forecasts.
US patent for Sparkfonts
We receive an additional patent – for the font-based integration of Sparklines into programs of any kind.
US patent for variance analysis
We receive an additional patent – for an AI module that integrates variance analysis into pivot tables.
100th issue of clicks!
Our customer magazine DeltaMaster clicks! celebrates its anniversary. The theme of the 100th issue: All you need to know about double-clicking in DeltaMaster.
2012 Research partnership with Prof. Gerhard Roth
Research partnership with Prof. Gerhard Roth
We begin our research partnership on the neuroscientific foundation of management information with Prof. Gerhard Roth.
US patent for Drill Scroll
We receive an additional patent – for an AI module for interactive data navigation in an animated data visualization.
Bissantz BI Camp
Since 2012, we have been inviting talented students to our annual BI Camp – and extending job offers to the best among them.
US patent for TickerPortal
We receive an additional patent – for the concept of an information ticker for self-regulation in sales and production that presents information in a variety of ways to suit the respective viewing distance.
First business intelligence control station on a large format display
Increase in the resolution of business intelligence applications within the eyespan by a factor of 24.
2011 First participation in BARC BI Survey
First participation in BARC BI Survey
First place in the Competitive Strength category. Annual participation ever since, with up to 15 first places in categories including Visual Design Standards, Business Benefits, Location Intelligence.
US patent for Sparklines
We receive our first patent – for an algorithm for scaling column Sparklines using variance values.
Hamburg location opens
We expand to northern Germany, moving into offices in Lilienstrasse in Hamburg.
2010 "Bella Consults" book
Sparklines on paper
Integration of Sparklines for the progression of the German soccer league season and the development of share prices in the columns of a daily newspaper – in conjunction with Berlin's "Traffic News To-Go".
"Bella Consults" book
Guidebook for visualization in management reports, infographics, and diagrams based on the bilingual blog of the same name.
2009 Wirtschaftsinformatik magazine includes Bissantz in its "Best of"
Wirtschaftsinformatik magazine includes Bissantz in its "Best of"
To celebrate 50 years since it was first published, WIRTSCHAFTSINFORMATIK magazine selects a handful of articles to be reproduced in its anniversary issue. This includes the 1993 article on "Data Mining" by Dr. Nicolas Bissantz and Dr. Jürgen Hagedorn.
2008 Small Multiples
Small Multiples
Integration of the Small Multiples design concept for the analytical methods of DeltaMaster 5.
First intensive seminar on industrial reporting
Up until 2013, we held 11 intensive seminars on industrial reporting and the SUCCESS rules at the Sheraton Carlton in Nuremberg together with Dr. Rolf Hichert.
Sparklines in DATEV business evaluation
Integration of column Sparklines into business evaluation for DATEV.
2007 GI innovation Prize
GI Innovation Prize
We are awarded the Innovation Prize by Gesellschaft für Informatik for our innovations in hybrid data mining.
1st Executive Forum in Berlin
Under the motto "Management information between the data economy and infotainment", participants tackle the topic of the future of business intelligence in the ballroom of the Hotel de Rome.
2006 Sparkmaker – First software for Sparklines
Sound-animated Sparklines
Sonification of time series in pivot tables to make use of hearing for business intelligence signals.
Automation of the ETL process
Having already been used by our consultants to quickly create data marts, AI modules now support our partners and our customers under the name DeltaMaster ETL.
Boot camp
Since 2006, we have trained our customers as data analysts with a systematic series of training seminars at our Nuremberg site or at their premises.
Seminar on gross margin flow analysis
The world's first seminar on gross margin flow analysis with its inventor, Prof. Jörg Link, and representatives of Audi, Nordsee, Sanitop, and wolfcraft, which use our implementation.
Darmstadt location
Our second office location opens in Darmstadt.
Sparkmaker – First software for Sparklines
Helping to spread the Sparklines concept: A free Excel add-in for integrating Sparklines into spreadsheet cells.
2005 KVD Service Management Award
KVD Service Management Award
We are recognized by the German Customer Service Association (KVD) for the integration of service-oriented and finance-oriented data for service controlling in the telecommunication industry.
2004 First issue of DeltaMaster clicks!
Column Sparklines
World's first implementation of Sparklines in standard business software.
First issue of DeltaMaster clicks!
User-oriented newsletter for the transfer of expertise on the efficient use of DeltaMaster as a tool for analysis, planning, and reporting.
New fifth generation of DeltaMaster
Development of a new business intelligence suite with functions for analysis, planning, and reporting.
2003 Selector AI module
Selector AI module
We integrate Bayes methods into our methodological spectrum in order to support customers with tasks including direct marketing.
Associator AI module
We automate the shopping basket analysis and make it management-friendly. The rules generated are condensed and reworded to be easily comprehensible.
Hyper Browser with value preview
We extend the hyperbolic trees to include a function that automatically filters reports when the mouse pointer is moved to nodes of the tree.
2002 First research partnership
First research partnership
Close partnership lasting several years with the late Prof. Wolfgang Männel on the topic of data navigation and variance analysis.
2001 Hyper Browser
Hyper Browser
Integration of the "hyperbolic tree" visualization method and expansion to include analytical functions for displaying value distributions in multidimensional data models.
2000 Acoustic animation
Acoustic animation
First sound-animated time series for the acoustic communication of unusual developments.
Research partnership with Prof. Jörg Link
Partnership in the field of variance analysis with Prof. Jörg Link, the inventor of gross margin flow analysis.
Automation of modeling
AI components for the automation of modeling and data import.
1999 Managing knowledge with innovative information technology
Managing knowledge with innovative information technology
"User-friendly and intuitive", Prof. Peter Gentsch
1998 AnalysisWizard
AnalysisWizard
Automatic analysis assistant: AI module for automatically investigating table data using a broad set of methods.
DeltaMaster hunts criminals
Our applications for the police and intelligence services are documented in the film "Hunting criminals with mouse and monitor".
OEM partnership with MIS AG, Darmstadt
MIS AG distributes our software as a data mining component of MIS Solutions under the name DeltaMiner.
Comparator AI module
The Comparator AI module is integrated into DeltaMiner. Among other things, it detects irregularities in cost distributions or the granting of discounts.
1997 Descriptor AI module
Descriptor AI module
The Descriptor AI module is integrated into DeltaMiner. It examines customer and target groups and shows whether sales and marketing are on the right track.
1996 Best of Byte for DeltaMiner 1.0
Best of Byte for DeltaMiner 1.0
DeltaMiner 1.0 is awarded the "Best of Systems" prize by Byte magazine at Systems '96.
IMIS Conference
DeltaMiner 1.0 is presented at the IMIS Conference in Mannheim.
Analysis chain method
Concatenation of analytical methods of any kind by double-clicking, e.g. to initiate a ranking of variance causes based on a time series for a given period.
Formation of Bissantz & Company
Having been turned down by the leading BI manufacturers of the era, we form Bissantz & Company in order to facilitate the breakthrough of our findings in the fields of AI and data mining.
Graduation as Dr. rer. pol.
Nicolas Bissantz and Jürgen Hagedorn complete their joint research into AI in controlling and graduate with doctorates.
1995 PowerSearch
IRMA Atlanta
Nicolas Bissantz and Jürgen Hagedorn present their findings on AI in controlling at the IRMA in Atlanta.
PowerSearch
AI module for multidimensional data mining in sales, earnings, or customer data to identify irregularities of any kind.
1994 Top-down navigation
Top-down navigation
AI module for automated variance analysis and navigating through operating result data. Prototype implemented by Michael Westphal.
Gross margin flow analysis
AI module for gross margin flow analysis using the Link method, which remains the best method for identifying structural shifts that are otherwise difficult to detect.
1993 BETREX II
Clusmin
AI module for automated clustering and description. Prototype implemented by Michael Westphal.
BETREX II
Nicolas Bissantz and Jürgen Hagedorn begin their joint research into AI in controlling under the guidance of Prof. Peter Mertens at the University of Erlangen-Nuremberg.
Management
Bissantz & Company is owner-operated and self-financed – a true family company in the German business intelligence market. We think on a long-term basis and act consistently with this. Many people contribute to this. Four people stand for this.
The visionary
After studying business administration and obtaining his doctorate from Prof. Peter Mertens, one of the founding fathers of business informatics, Dr. Nicolas Bissantz formed Bissantz & Company GmbH in 1996 and has been a managing partner ever since. To this day, his passion remains the question of how to get humans and computers to do what they do best so that they complement each other in the best possible way in order to manage companies successfully in a data-driven manner.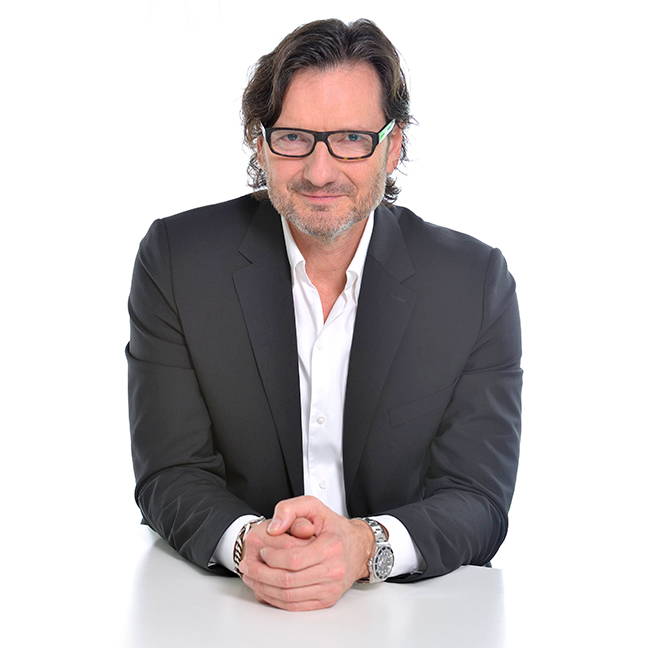 The doer
As part of his studies, computer scientist Michael Westphal assisted in the development of the software prototypes with which Bissantz was quickly able to demonstrate the benefits of artificial intelligence in controlling and performance management. Westphal manages the company's consulting activities and is responsible for the conception, introduction, and operation of our software applications at customers and for the training of our application architects and consultants.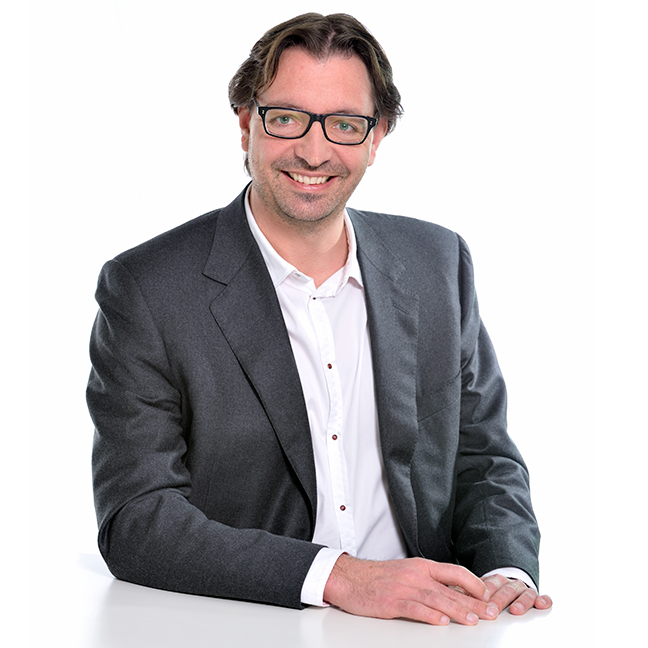 The hunter
Michael Nordhausen has a degree in computer science and knows the business intelligence market better than almost anyone. As sales director, he is the central point of contact for our customers when it comes to commercial questions about initial and follow-up investments in our management information solutions. His team includes the employees of the Tele Sales, Sales, Pre-Sales and Partner Management departments.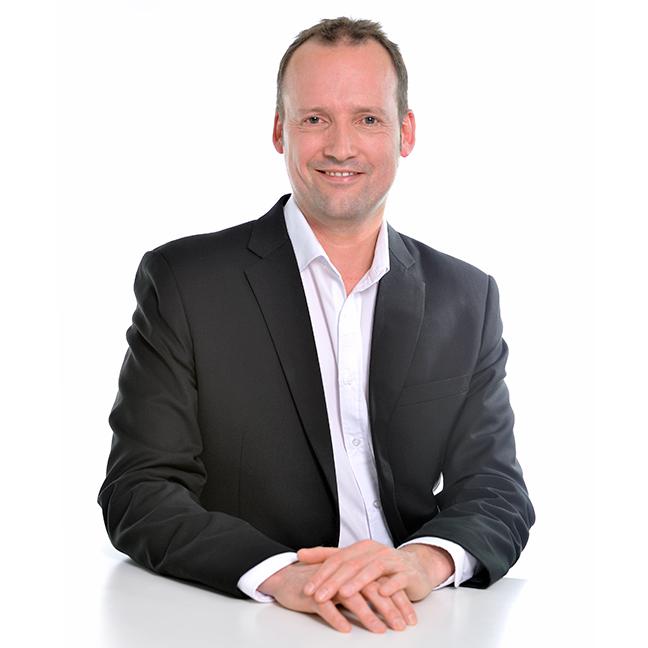 The analyst
Dr. Bertram Küppers has degrees in engineering and industrial engineering and became involved in enterprise development and change at an early stage in his career, initially as a consultant at Roland Berger and later as a managing director and executive in industry. He has been guiding Bissantz's growth for many years and is responsible for the commercial departments dealing with the areas of compliance, finance, legal, human resources, and procurement.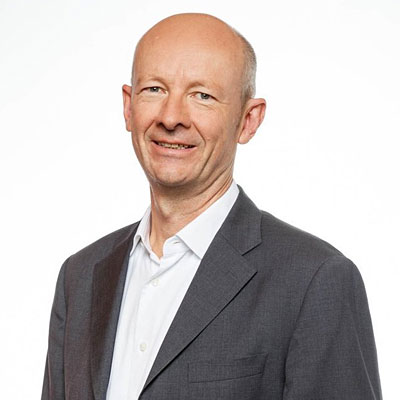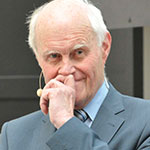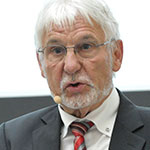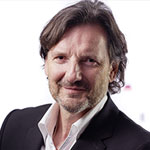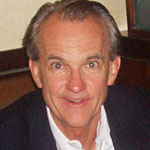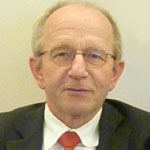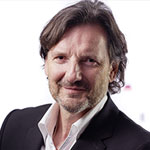 "Satisfaction is the enemy of progress."
Prof. Peter Mertens, Founding father of business informatics
"Thinking comes at a price and our attention is extremely limited. Two colors, blue and red, with maximum contrast can be perceived quickly and draw attention to their relevance."
Prof. Gerhard Roth, Germany's best-known neuroscientist
"Big data describes the problem but not the solution."
Dr. Nicolas Bissantz, Founder of Bissantz & Company
"Science should use Bella reporting standards."
Prof. Edward Tufte, Founder of Sparklines
"If a dashboard is understood to mean presenting information on a single page in a highly compressed form, I consider this to be extremely helpful. But if elements like speedometers or thermometers are supposed to represent a 'dashboard', that is a load of nonsense as far as I am concerned."
Dr. Rolf Hichert, Inventor of the Hichert SUCCESS rules
"Reporting for reporting's sake is a cheap indulgence that costs a lot."
Dr. Nicolas Bissantz, Founder of Bissantz & Company