BARC Online-Konferenz: Digital Finance & Controlling 2021
20. April 2021

–

21. April 2021

,

Online-Tagung
Free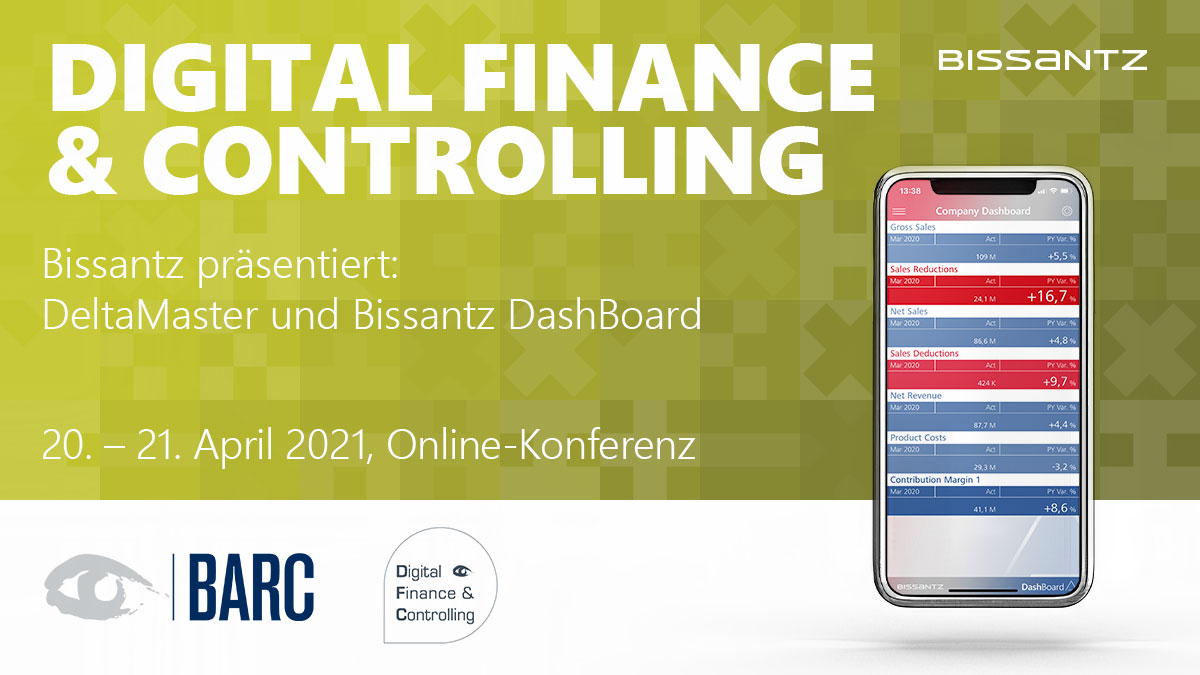 In den Unternehmen wächst der Bedarf an Planung, Prognose, Simulation und Steuerung. Mit der Online-Konferenz "Digital Finance & Controlling 2021" – kurz: #DFConline – richtet sich das Würzburger Analysten- und Beratungshaus BARC an alle, die für Finanzen und Controlling verantwortlich sind, und bietet ihnen eine Orientierung in der Vielzahl der Softwarelösungen auf dem Markt. An zwei Tagen können Sie sich kostenfrei in den folgenden Themen-Tracks informieren:
Integrated Planning and Analytics
Business Intelligence and Analytics for Digital Finance
Financial Performance Management
Rechnungseingangsbearbeitung, Finanzsteuerung, Cash-Flow-Management
Wir sind dabei und zeigen, was Performance Management und Business Intelligence mit Bissantz ausmacht. Besuchen Sie unsere Präsentation und unseren virtuellen Stand!