DeltaMaster ETL
---
Modelling and automation in Business Intelligence projects
The data warehouse provides the foundations for planning, analysis, and reporting. It links data from different systems, ensures performance even when large quantities of data are involved, safeguards data quality, and controls access permissions. The ETL process (extraction, transformation, load) acquires data from various sources, harmonizes it, and makes it available. New structures can be defined and additional information included that is missing in the operational applications.
Anyone who wants to establish, maintain, and enhance a data warehouse themselves is advised to work with DeltaMaster ETL, the tool that Bissantz consultants apply in every project. DeltaMaster ETL enables the rapid, standardized creation of models and transformation procedures and ensures that everything remains easy to maintain even after changes in the requirements – or the BI team.
---
DeltaMaster ETL – Highlights
---
The Business Intelligence toolkit
Fully automated best practices for BI projects
More than 20 years of project experience cast in software
Intelligent loading processes and OLAP database at the touch of a button
Numerous components for building complex planning systems
Automatic error and performance analysis
Version control for model configurations
Data profiling for source data tables
Integrated process and quality monitoring
Integrated toolbox for recurring SQL development work
"All of the relevant data is aggregated in a multidimensional cube. This allows us to combine all of the information in a report and compare it at any time."
Ursula Mergenhagen, IT expert at VELUX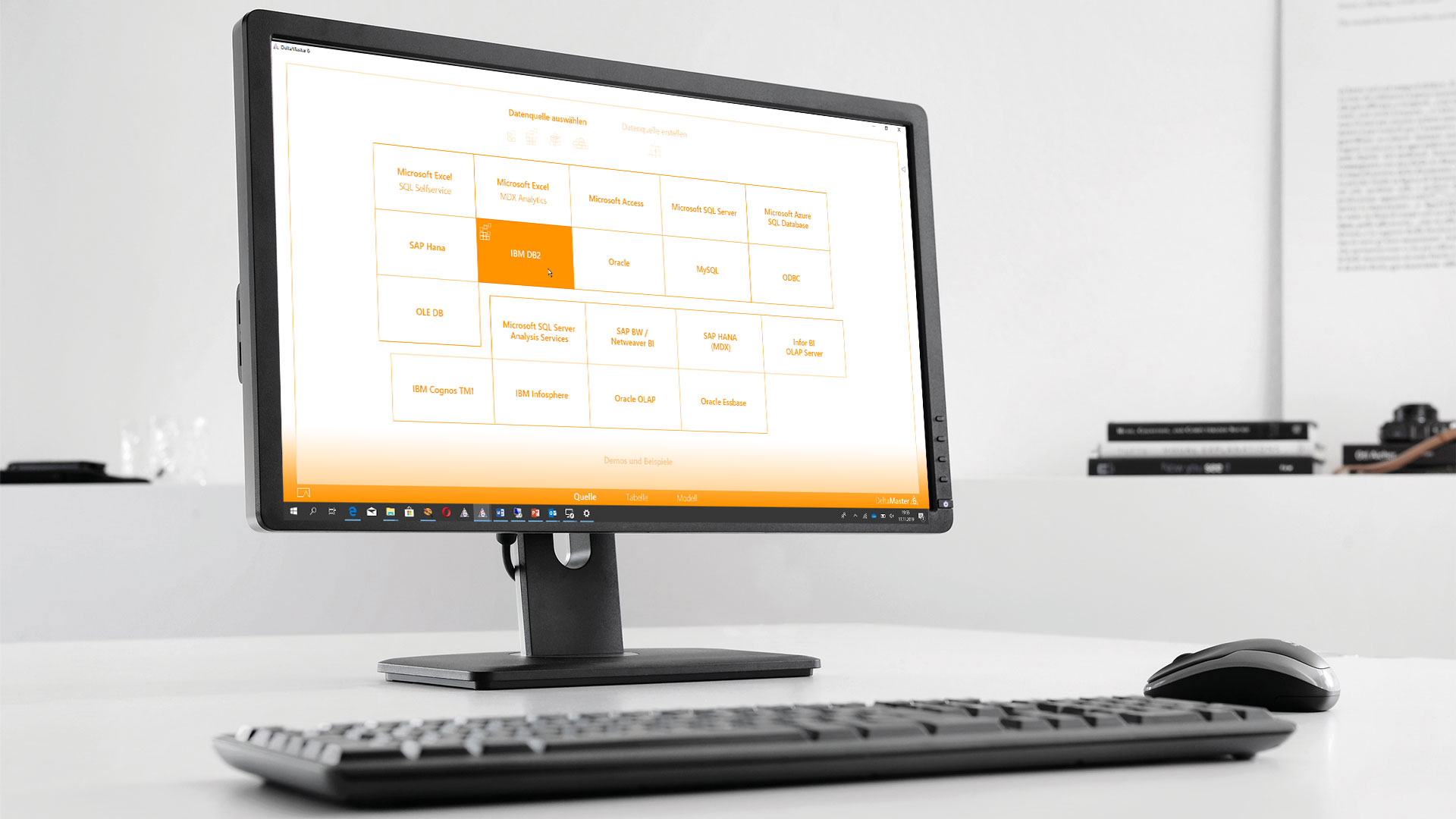 ---
Standardization and automation
DeltaMaster ETL arose from the experience of countless BI projects that contained a lot of repetition, many similarities, and very little that is so special that it justifies individual implementation with full concentration to the detriment of other work. DeltaMaster ETL reduces routine tasks and standardizes data processing and modeling. Once import data has been mapped to the dimensional model, all transformations are generated automatically. Validation views help to quickly detect data errors. Finally, the relational and OLAP databases are automatically generated in Microsoft SQL Server/Analysis Services, including the snowflake schema.
DeltaMaster ETL's metadata model allows the data warehouse layer to be implemented using a standardized method, a standardized structure, and standardized components. Application administrators can enter and administer the metadata model (dimensions, measures, attributes, hierarchies, cubes, partitions, etc.) in a user-friendly manner using tables in DeltaMaster. This in-depth, conceptual standardization ensures that the BI solutions are easy to maintain in the long term and independently of any one person.
You can also develop planning applications with DeltaMaster ETL – as a separate system or an extension of an existing actuals reporting system. All you have to do is hit the planning switch in DeltaMaster ETL.
Three architecture variants are available: OLAP planning with Microsoft Analysis Services; the unique DeltaMaster hybrid planning technology specially developed for planning systems with large numbers of users; and delta hybrid planning, which combines the benefits of OLAP planning and conventional hybrid planning.