Personnel Controlling:
Analysis, planning and reporting
Bissantz is software for business intelligence in all functions.
Market leaders rely on
Bissantz.
In personnel controlling and for all other functions.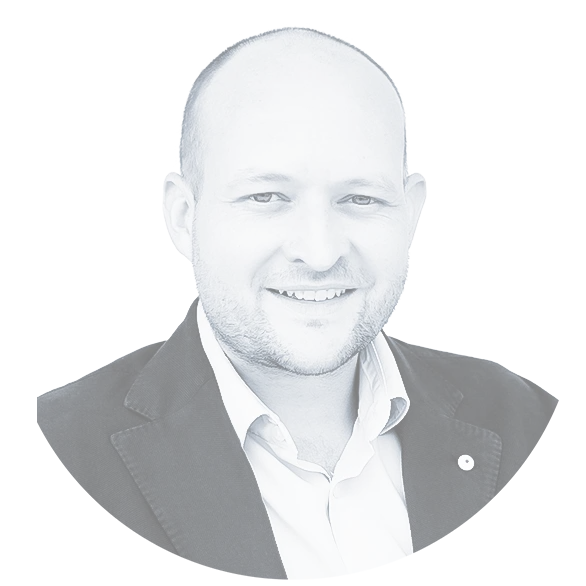 "I simply can't imagine working without DeltaMaster now. The first thing I do when I get to the office in the morning is fire up DeltaMaster and see how the month is going and how things stand."
Business Intelligence
for personnel controlling.
Analytics and dashboarding seamlessly connected.
We have cast the best practice for analysis, planning and reporting in HR and other corporate functions into software. Evaluation, presentation, and operation are based on universal principles of how humans perceive and process numbers and graphics.
Our reports for HR and all other departments are understood more quickly. Our software is easier to use. Key figure overviews and root cause analysis are seamlessly linked. Our processes are award-winning and patented.

Variance analysis
Automated calculation of relative, absolute and cumulative variances of personnel key figures.

Cause analysis
Automated resolution of key figure values according to causing and compensating elements.

Trend detection
Automated calculation of historical and forecast values for all HR metrics.

Visualization
Automated selection of graphic type, graphic placement, scaling and coloring.

Early warning
Automatic threshold and event-driven exception alerts and reports (Exception Reporting).

Ease of use
Automated standardization and assignment of names, signs, color codes, number scaling, etc.
What tasks
supports Bissantz?
Analysis, planning and reporting in personnel controlling.
All – and on principle: Because our logic for evaluation and presentation is universally valid. Our customers use our software for all typical tasks in personnel controlling. They monitor the development of personnel costs and productivity, examine the composition of the workforce and its changes according to characteristics, derive from capacity requirements, absenteeism, fluctuation, vacation backlogs
and time credits, a personnel requirement forecast and personnel deployment planning, check the remuneration system and simulate remuneration changes.
At our customers, the standardized evaluations and visualizations of our software are used in personnel controlling for many other topics. These include:
Candidate Search

Capacity planning

Cost control

Employee appraisal

Incentive systems

New appointments

Promotions

Remuneration system

Settings

Social measures

Suggestion system

Training measures

Advertising Success Control

Cancellations

Contracts

Personnel advertising

Personnel planning

Qualification

Recruitment

Travel expense control

Travel service provider
Mehr anzeigen
Which key figures
supports Bissantz?
Analysis, planning and reporting in personnel controlling.
All – as a matter of principle: The key figures of HR controlling and all other functions are not the by-product of the operational upstream systems, but are created in a multi-stage process. They are agreed upon and then implemented.
Data from various tables is merged, filtered and summarized. We have automated the necessary steps for this with our software. This allows you to generate exactly the key figures you need – for example:
Absenteeism

Attendance times

Cancellations

Flexitime credit

Flexitime debt

Flexitime overhang

Fluctuation

Fluctuation costs

Length of service

Mission expenses

Overtime

Personnel costs

Promotions

Recruiting costs

Settings

Staffing level

Suggestions for improvement

Vacation backlog
Mehr anzeigen
What perspectives
masters Bissantz?
Analysis, planning and reporting in personnel controlling.
All – as a matter of principle: The key figures in personnel controlling are all the more valuable the more features are available for their analysis. Our evaluation logic for personnel controlling and all other functions is therefore always multidimensional, because it is precisely these characteristics, often structured in hierarchies,
which provide indications of possible causes or act as control levers. One example of this is the detailed characteristics of the employee base.
These characteristics are typical for personnel controlling:
Age

Application reasons

Capability characteristics

Catchment area

Character traits

Cost elements

Employee groups

Employee types

Employees

Employment relationship

Entry date

Exit date

Gender

Nationality

Notice period

Organizational units

Payment

Position

Qualifications and certificates

Reasons for leaving

Reasons for rejection

Religion

Remuneration and components

Salary demands

Training

Vacation backlog

Workplace profile

highest education
Mehr anzeigen
What data sources
knows Bissantz?
Analysis, planning and reporting in personnel controlling.
All – as a matter of principle: The key figures of personnel controlling and all other functions are usually fed from several databases. We query them via standard interfaces,
cleanse and combine them and prepare them as required for analysis, planning and reporting. Sources for personnel controlling include, for example:
Business trip management

Continuing Education Administration

HR modules ERP

Job portals

Payroll

Staff

Working time recording

Workplace profiles
Mehr anzeigen
One software,
many success stories.
Sales

"DeltaMaster is the magic wand that materializes the value of data for the business to end users."
Gerry Garcia, Ritter Dragon
Production, Sales

"I simply can't imagine working without DeltaMaster now. The first thing I do when I get to the office in the morning is fire up DeltaMaster and see how the month is going and how things stand."
Sales, Production, Material
Sales

"DeltaMaster is the magic wand that materializes the value of data for the business to end users."
Gerry Garcia, Ritter Dragon