Dr. Wolff uses DeltaMaster to achieve standardized automated reporting
#WeAreDifferent – this is how the Dr. Wolff Group describes itself. And this difference has proved extremely successful for the manufacturer of pharmaceutical and cosmetic products. Formed more than 100 years ago as a small pharmaceutical factory, the Dr. Wolff Group has established itself as one of the largest family SMEs in the German pharmaceutical and cosmetic market.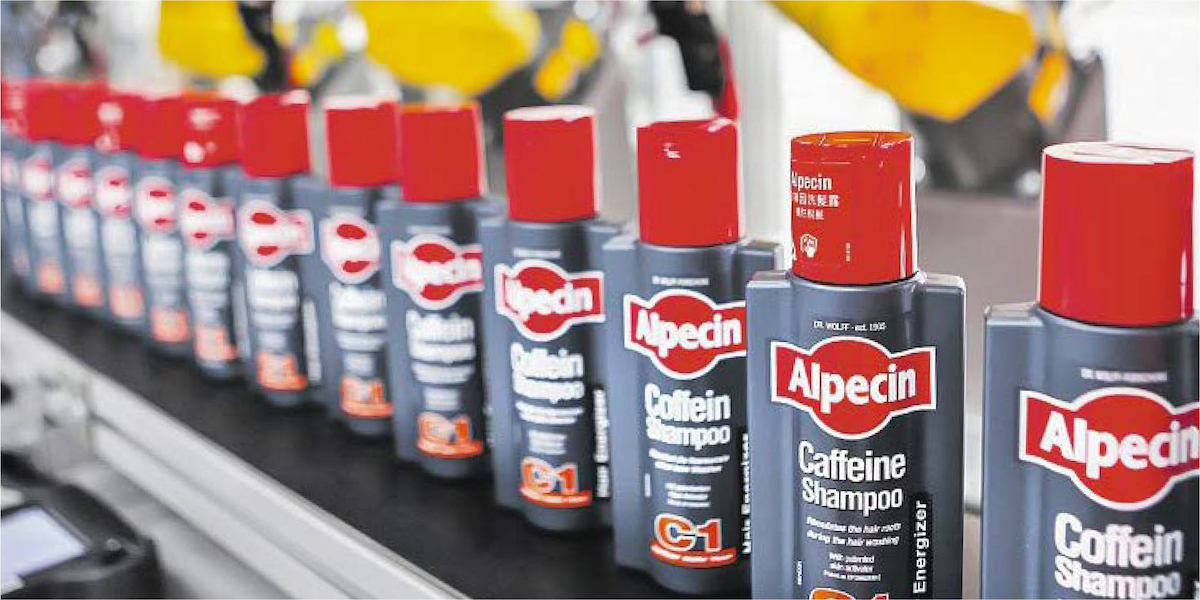 ---
Flat hierarchies = many decision-makers
And it's not only their product strategy – which involves developing medical and cosmetic solutions for taboo subjects such as hair loss, neurodermatitis, vaginal dryness, or caries – that is different at the "Gauls from East Westphalia", as they call themselves. Their organizational structure is different, too. "As a family company, the Dr. Wolff Group is characterized by flat hierarchies, short decision-making channels, and hence many people with a lot of responsibility," says Lars Generotzky, Head of Controlling at the Dr. Wolff Group. "As Head of Controlling, my aspiration is to provide all report recipients with the controlling information they require in an easily consumable form – as efficiently and quickly as possible."
In the past, the Head of Controlling was only able to achieve this to a limited extent. Reporting was based on Excel, and a recipient-oriented frequency of provision was not possible. Historically, the two main companies of the Dr. Wolff Group – Dr. Kurt Wolff (cosmetics) and Dr. August Wolff (pharmaceuticals) – also prepared different reports for the same recipients, requiring readers to familiarize themselves with two different reporting landscapes.
The Dr. Wolff Group prescribed itself standardized, automated reporting on the basis of a centralized data pool. This meant connecting the reports of the two main companies and standardizing them in terms of their column layout, notation, and visualization. Another requirement was that report recipients should be able to use reports on a self-service basis. Specifically, this included enabling them to access reports autonomously and filter them, drill down, and navigate according to their individual needs.
Microsoft SQL Server/Analysis Services is used as the standardized data pool. Data from SAP ERP is extracted using an SAP interface developed by Theobald Software and integrated into the database. CSV data, such as market data from third-party providers with the revenue from other distribution channels, is also integrated.
DeltaMaster is used to prepare the data for analysis and reporting purposes. A data cube was created for each of the two main companies. Another cube contains the sales and revenues of export customers. The divisional and country income statements are also modeled in a cube.
Four Controlling employees are responsible for report preparation. They create and revise reports continuously, always in dialog with the report recipients from Purchasing, Sales, and Marketing as well as management. Controlling uses a permissions matrix to determine which data can be accessed by which individual employees. For example, sales employees can only view the figures for their region.
Standardized report design is ensured by way of notation rules, which are defined in DeltaMaster using an editor and automatically implemented for each Graphical Table.
"DeltaMaster supplies the responsible employees with exactly the information they require – reliably, comprehensibly, and with standardized presentation."
Lars Generotzky, Head of Controlling at the Dr. Wolff Group
---
Detailed overview of revenue and sales
Employees and management use DeltaMaster to analyze daily, monthly, and quarterly revenue and sales. These figures can be broken down by company, brand, country, customer, sales representative, etc. Reporting also focuses on income statements at the product, customer, and country levels. Standardized reports containing target and year-on-year comparisons are reached via a management dashboard that presents the most important KPIs on clearly arranged tiles. Report recipients can easily navigate these reports autonomously and research the details that are relevant to them.
Variances, such as falling sales volumes for a brand in a specific region or among a specific customer group, are highlighted in good time thanks to a daily early warning report showing areas requiring action.
---
DeltaMaster via smartphone
Management also uses the DeltaApp iPhone application to stay informed about the most important revenue and sales figures when not in the office. Data for DeltaApp is provided using mobile reports that are predefined for the desired KPI presentation. These reports are exported and sent to the user's smartphone by e-mail.
The Dr. Wolff Group is planning to connect additional SAP modules to the database and make them available for analysis and reporting using DeltaMaster.
Connection and standardization of reporting across two companies
Automatic early warning system
Standardized data pool (Microsoft SQL Server/Analysis Services)
Mobile use via smartphone
Manufacturer of pharmaceutical and cosmetic products
Best-known brands: Alpecin, Plantur, Vagisan, and Linola
Fourth generation of family management
675 employees worldwide
A presence in 62 markets
Revenue in 2018: over €300 million