Full Service Analytics Platform in the cloud
8. February 2023, 10:00

–

10:30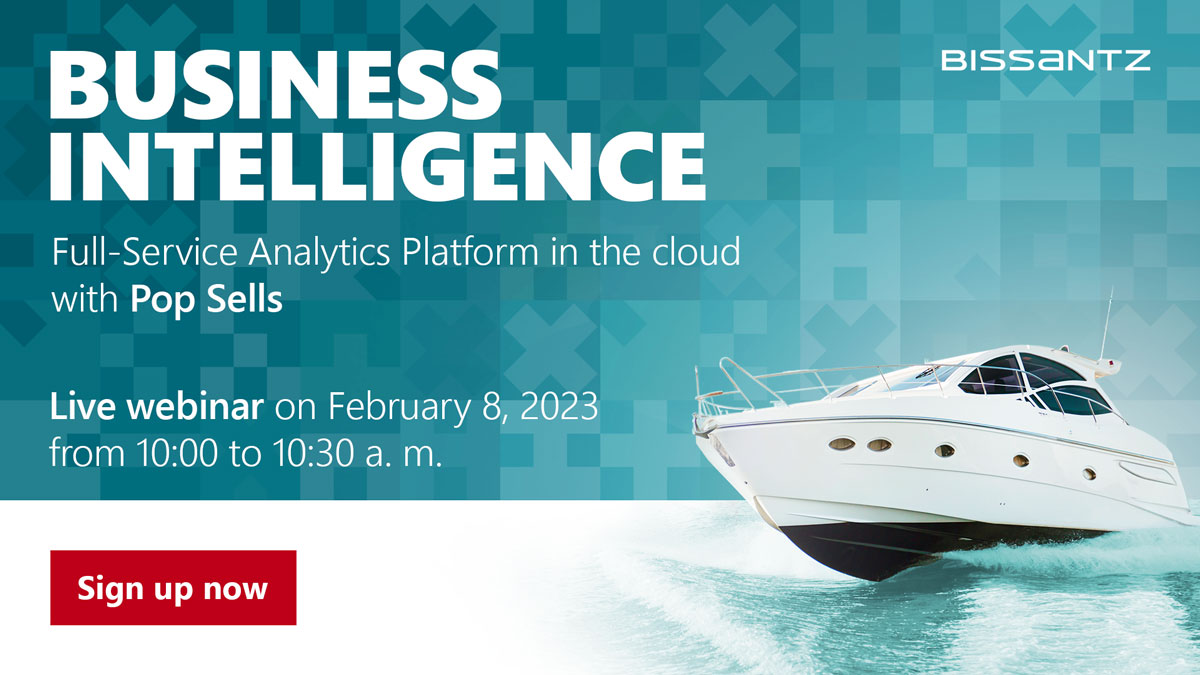 Meet the brand new service for data-driven management – and see how customers like Pop Sells benefit from it! Don't worry ever again about data integration, query development, dashboard design, or user access. Our cutting-edge DeltaApp technology plus professional services accomplish your reporting and data analytics needs faster than ever.
Thanks to our highly automated tools, we can offer a full-service platform for all your needs in reporting and data analytics. Cloud-based, with mobile or web access, development-free including all professional services – based on patented DeltaApp software by Bissantz, the renowned big data pioneer from Germany. We set up and operate an analytic environment for your business, comprising of our unique web and mobile front-end as well as interfaces to your databases and the hosting on a cloud service such as Microsoft Azure.
In our 30 minutes webinar, you will get to know the solution and hear the success story of Pop Sells, a Florida technology firm who is already utilizing DeltaApp. Pop Sells is recognized as one of America's fastest growing private companies, providing the world's largest For Sale by Owner (FSBO) full-service, online marketplace for boats, RVs, and homes. Our technology and services enable the management to easily monitor all marketing and sales KPI, such as revenues, advertising costs, calls, listings, deals, to take fast and reasonable decisions and actions.
View webinar recording