How we work at Bissantz
Way of working
Working together for success
The joy of accomplishment
We don't want to change anyone. We work together to find everyone the position in which their weaknesses become strengths and their strengths have the greatest impact. The joy of accomplishment arises when your work is meaningful, finds recognition, and moves the things that can be moved. Because this works, many of our employees have been with us for a long time – and have fun in what they do.
People before organization
Team spirit, structures, and orderliness are important. But they cannot solve everything. We make a point of finding room for the exceptional. We are proud to encourage and challenge talented individuals even if they are a little rough around the edges. There is no such thing as "up or out" for us. Instead, it is often more a case of "one for all and all for one".
The journey is its own reward
We have been advancing data-driven performance management for more than 25 years with our fundamental research, software development, and consulting. When you stop improving, you stop being good. We remain alert and ambitious, investing in the people who work for us and refusing to allow ourselves to be diverted from our path.
Made in Germany
We do not develop simply for development's sake. We deliberate and we look ahead. We generalize the things we identify, research, and experience. We pack this knowledge into our software – the best way to pass on knowledge. "Quality over quantity" is our guiding principle. The art of engineering is our aspiration for our products and projects.
Family company
We think and plan for the long term. We are growing continuously, but carefully. We finance our dreams from our own revenue and profit. We have a first-class credit rating. We are equipped to deal with both good times and bad. And we find extraordinary solutions for the extraordinary circumstances of the people who work for us.
Think clearly, act clearly
We only use flipcharts and PowerPoint where they are strictly necessary. Words and colorful images do not further careers where we are concerned. We make realistic promises and we stick to our word, both internally and externally. We love data – and know its limits. We distrust fashions and euphoria. We seek simplicity – and we know it must first be worked for, then defended.
Learning made simple
The best people work for us. Our selection criteria are strict, but we encourage those who are talented and show initiative and a willingness to learn. Our training for junior staff is systematic, combining practice and theory in logical units. Personal and professional development is supported by mentors and supervisors. Progression through the company is not left to chance, but instead is guided by a career concept that takes individual skills and preferences into account.
Management
In new roles: Long before artificial intelligence became the measure of progress in information technology, a young man thought long and hard about how best to divide up the roles of man and machine. Over the years, this gave rise to Bissantz & Company. We are advancing the idea of data-driven performance management with award-winning, patented technology.
The visionary
After studying business administration and obtaining his doctorate from Prof. Peter Mertens, one of the founding fathers of business informatics, Dr. Nicolas Bissantz formed Bissantz & Company GmbH in 1996 and has been a managing partner ever since. To this day, his passion remains the question of how to get humans and computers to do what they do best so that they complement each other in the best possible way in order to manage companies successfully in a data-driven manner.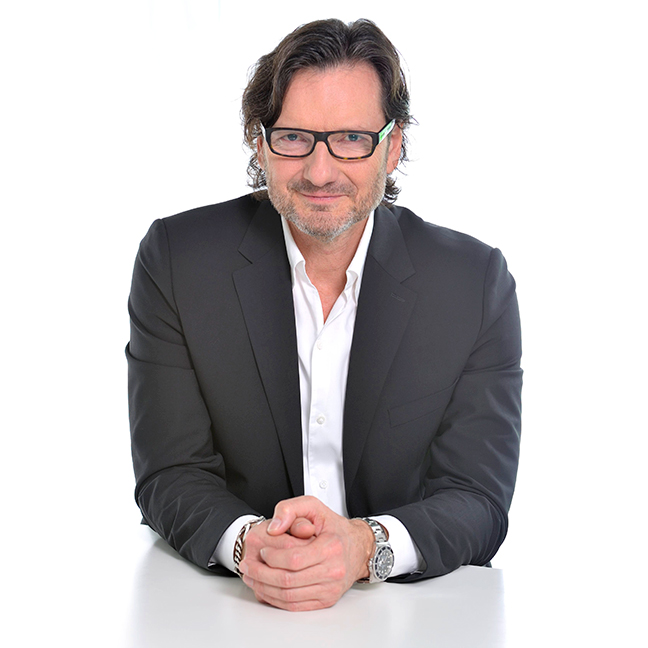 The doer
As part of his studies, computer scientist Michael Westphal assisted in the development of the software prototypes with which Bissantz was quickly able to demonstrate the benefits of artificial intelligence in controlling and performance management. Westphal manages the company's consulting activities and is responsible for the conception, introduction, and operation of our software applications at customers and for the training of our application architects and consultants.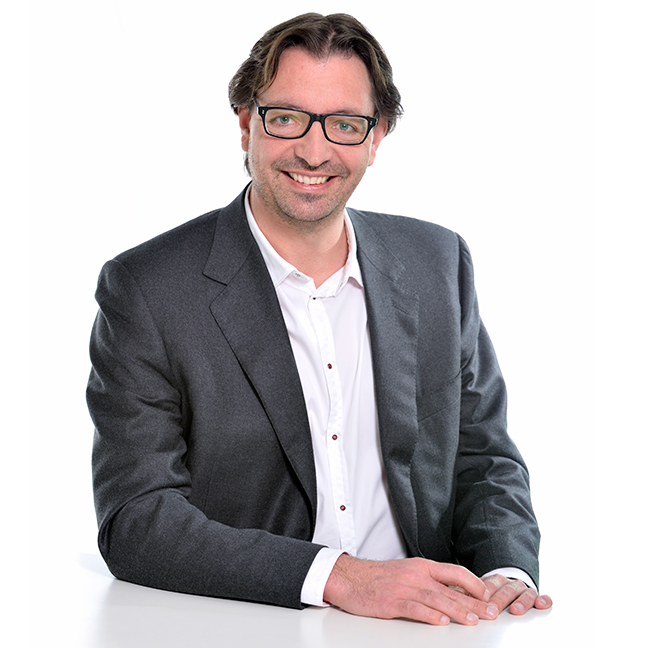 The hunter
Michael Nordhausen has a degree in computer science and knows the business intelligence market better than almost anyone. As sales director, he is the central point of contact for our customers when it comes to commercial questions about initial and follow-up investments in our management information solutions. His team includes the employees of the Tele Sales, Sales, Pre-Sales and Partner Management departments.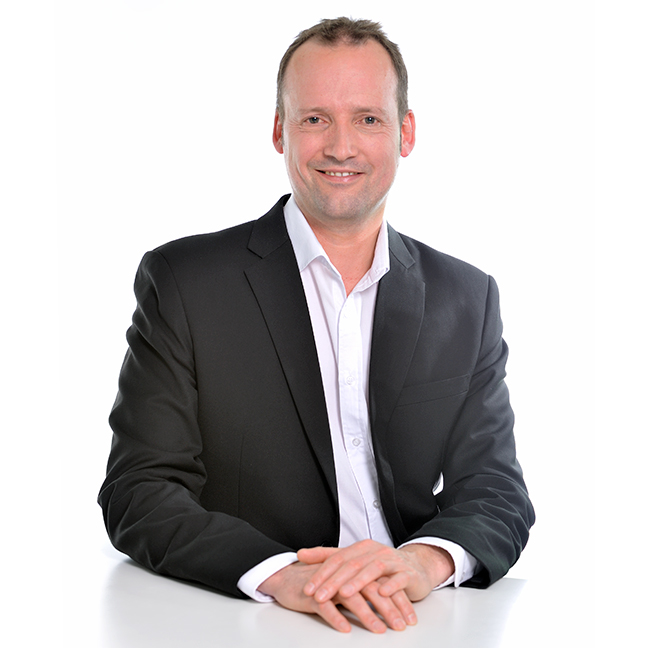 The analyst
Dr. Bertram Küppers has degrees in engineering and industrial engineering and became involved in enterprise development and change at an early stage in his career, initially as a consultant at Roland Berger and later as a managing director and executive in industry. He has been guiding Bissantz's growth for many years and is responsible for the commercial departments dealing with the areas of compliance, finance, legal, human resources, and procurement.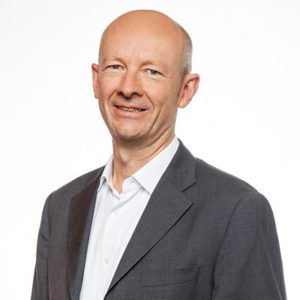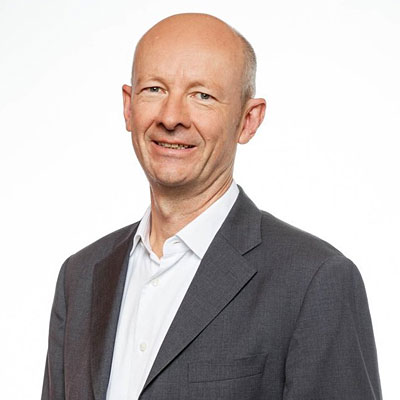 1
"At Bissantz, all of our consultants can help each other even if they are not familiar with the respective customers or projects, because we all work to the same standards."
Torsten Krebs, Senior Manager Consulting
"Bissantz & Company gives me the opportunity to take on new and exciting challenges every day. I can always count on the support of my colleagues and managers. It makes work fun."
Jennifer Langer, BI Consultant
"At my previous employer in the same industry, projects were always being canceled because they had sold pipe dreams that it was impossible to actually fulfill. I have never experienced this once in my 12 years at Bissantz."
Torsten Krebs, Senior Manager Consulting
"I like the fact that I can continuously work on our product and its features over the years. You encounter varied and complex topics where you can build up extremely detailed expertise. The entire development team is based on the same floor in small offices. That makes communication really simple."
Andreas Kleffel, Software Developer
"There are no single-use prototypes at Bissantz. Everything that comes out of our workshop can be turned 1:1 into a project solution. This means we generate value added for our customers right from the very first minute."
Torsten Krebs, Senior Manager Consulting
"We are 'allowed' to be fast, by which I mean we have highly effective tools at our disposal – and if that means we finish sooner than the customer expects, then we are finished and there is no need for us to work right up to the project deadline."
Torsten Krebs, Senior Manager Consulting
Experimentieren
erlaubt
Denkfabrik für Künstliche Intelligenz seit 1996

Wir lassen
niemanden allein.
Produktschulungen und Seminare für Kunden und Mitarbeiter

Platz für Leidenschaft
Produktliebhaber aus Prinzip

Hören, was unsere Kunden sagen
Gunnar Reddemann, Paul Gerhardt Diakonie e.V.


Von den Größten auf ihrem Gebiet lernen
Reinhold Messner auf dem Executive-Forum 2011

Gemeinsam stark
Partnertreffen 2018