A friend sent me this: From London. From the airport. It shows how long you have to wait. At security. Have a look.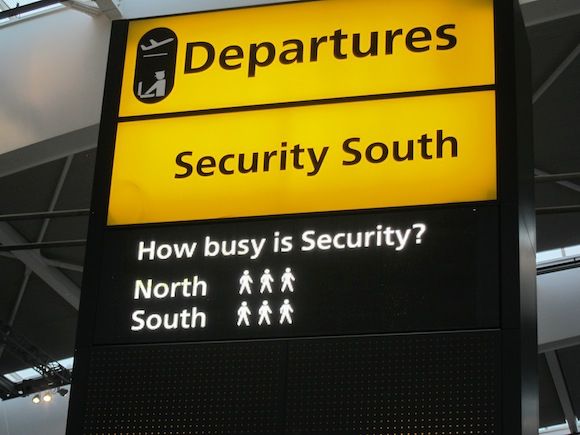 London Heathrow, Terminal 5.
North and South have the same length. But – how long are three men? Don't know. Although you know more with it than without. Good. Even better with minutes.