Dr. Nicolas Bissantz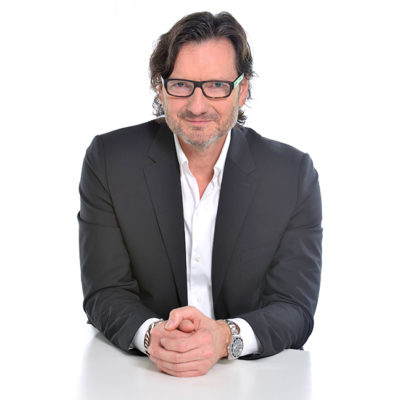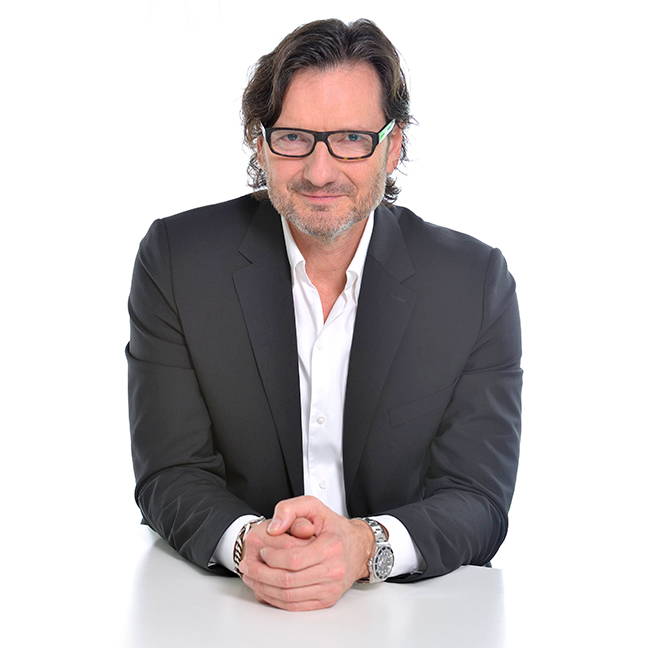 From 1993 to 1996, Dr. Nicolas Bissantz worked on his doctorate from the Faculty of Business Informatics I at the University of Erlangen-Nuremberg (FAU). In 1996, he formed the software company Bissantz & Company GmbH as a technology spin-off of a research group of which he was a member.
As a doctoral student, Dr. Bissantz developed the principles for the automation of data analysis between 1993 and 1996 along with his colleague and now co-managing partner Michael Westphal. Analyzing data in the business environment is one of the core competencies of Bissantz.
Five questions for the founder
Bissantz & Company develops powerful software and analysis technology. The company now has four locations – Nuremberg, Hamburg, Darmstadt, and Munich – and more than 120 employees. In 2007, Dr. Bissantz was awarded the Innovation Prize by Gesellschaft für Informatik (GI).
In this alumni interview with FAU, he talks about how it all began and the continued impact of his university background.
What was your research focus before you founded the company?
As a doctoral student, I did research on large, heterogeneous data pools without a hypothesis. However, this absence of a hypothesis turned out to be an illusion – as every method involves a hypothesis of its own. Similarly, even heterogeneity requires a certain orderliness. That notwithstanding, heuristics that mathematically reflect common sense have proved their worth in a fascinating way. One example is searching for the causes of variances. The sheer processing power of a computer means it can also look into dead ends. It then shows the shortest path to the "who" and "where". With their background knowledge, people can then use this to identify the "why".
How did this work contribute to you founding the company?
The faculty was the birthplace of key methods and core findings that we are still using to make progress even today. The only problem was: No one in the IT scene of the time wanted to know about them. As such, the spin-off represented something of an act of defiance. I was also the first participant of the Flügge funding program for students engaged in spin-offs. For a while, I spent half of my time working at the faculty and the rest of my time busying myself with my own company. The moral support I received far outweighed the monetary value of what I was paid. But I was very relieved to know that, if nothing else, I would be able to cover my rent. The starting pot for founding the company was initially 20,000 Deutschmarks.
What is your software used for today?
We typically dock with large, mostly heterogeneous corporate databases, known as ERP systems. Decision-relevant data is loaded, structured, and prepared in runs at night. This allows DeltaMaster to generate methodologically thought-out reports that give users signals as to where they need to "drill" deeper. This drilling uses the automated features that were created at FAU and which we refined over 20 years. This is important for every relatively large company, from SMEs to major corporations. Our DeltaMaster is used by market leaders, hidden champions, and challengers across all industries.
What does your connection to the university mean to you?
A great deal. For me, the fact that a spin-off from a German university institute with no outside capital has been able to compete with the VC start-ups and IT giants for 20 years is wonderful proof that money cannot trump in-depth reflection. For an economically liberal data philosopher like me, this is a dream that keeps coming true every single day.
What do you think is special about the University of Erlangen-Nuremberg?
In the Middle Ages, Nuremberg created the notion of pupils learning from masters. Even today, you won't find the same thing in other countries. At Prof. Mertens' Faculty of Business Informatics, they jokingly called us sorceror's apprentices. In hindsight, I feel as if I experienced a modern form of the same notion. They say you only master something after you have worked at it for 10,000 hours. This stands in strong contrast to the idea of a work-life balance. In any case, FAU taught me to appreciate the value of hard work. I was given the opportunity to drill a deep hole for many years. In the crazily erratic world of work, this is a luxury that cannot be praised highly enough.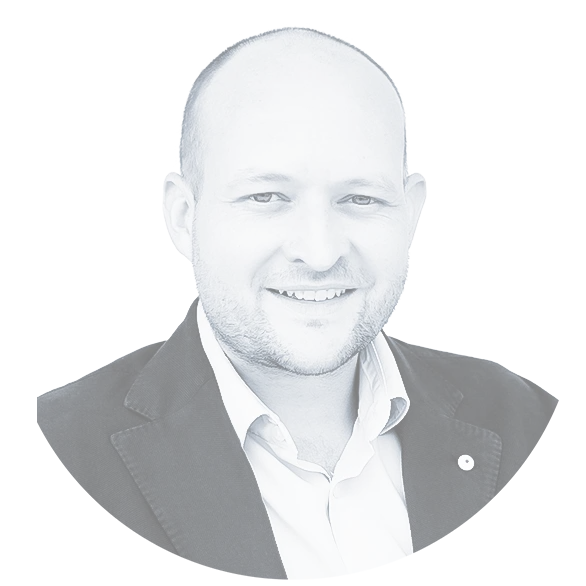 "I simply can't imagine working without DeltaMaster now. The first thing I do when I get to the office in the morning is fire up DeltaMaster and see how the month is going and how things stand."