A value has changed by 2 %. In total. A few effects have improved it. Others have worsened it. The effects and their differences should be visible. And must not be squeezed. Therefore 10 billions are cut off. One ponses.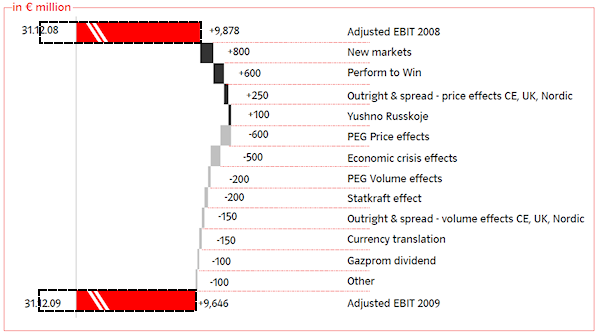 E.ON Group – Drivers of group Adjusted EBIT 2009 vs. 2008. Source: E.ON AG (ed.), Performance and streamlining, April 2010, page 17; PDF. Dotted lines by me.
Ugh. If anything does not really fit: omit it. Or think twice: why? Perhaps the form does not fit to the data? Or one has only miscalculated. Like here. Everything had fit in neatly.