Even the German Constitution is concerned with charts. Human beings must not be shrunk. See Article 1. This also applies to politicians. And the German newspaper Handelsblatt.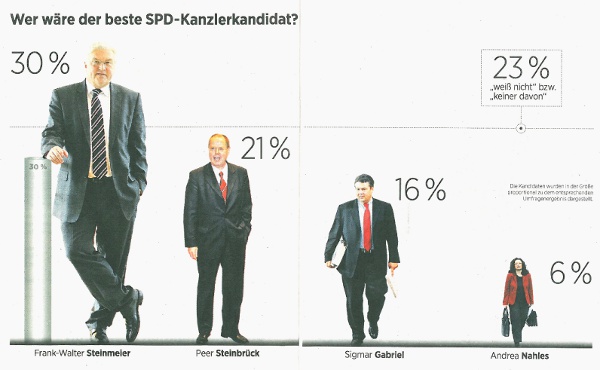 Source: Handelsblatt, no. 186, 2010-09-27, page 6/7. Who would be the best Social Democrat Chancellor candidate?
Who is not bothered: Volumes are scaled proportionally to their volume, areas to their area. And columns to their height. Who insists to diminish politicians has to make them thinner and smaller.
Here, it almost worked. Dirk actually is tall. Michael is actually not. Too bad that Per puts his shoulder to the ball. Therefore he was moved to the front. And again, it doesn't match.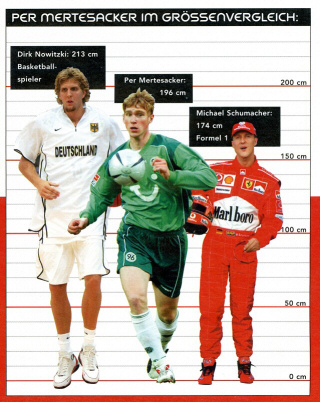 Source: forgotten. Long time ago, in 2005. Size comparison of Per Mertesacker.