The newspaper "Welt kompakt" drew Italy. Punched the flag. Got rid of the zero line. Silvio would think it's great. More deficit now means less area. But he'd be insulted about the flag.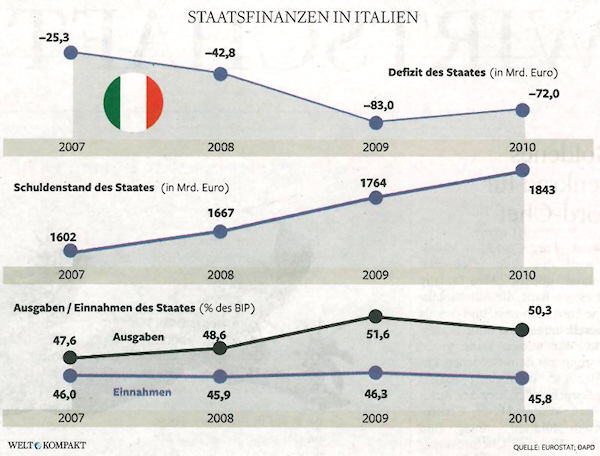 State finances in Italy: National deficit, debt level, expenditure/revenues. Source: Welt kompakt, 2011-11-10, page 20.
How to do it better? Fill in up above. Not below. Logical. Or: Make the negative sign positive.
It's not correct at the bottom either. They need to fill in between the lines.
Even better: Don't fill in at all. Not at the top. Not in the middle. Not at the bottom. After all: Now areas are being compared. They have different scales. And are not comparable.