He had to get money. For my food. Waiting outside I looked in the display window. There were houses and apartments for sale. And the stock market. Have a look.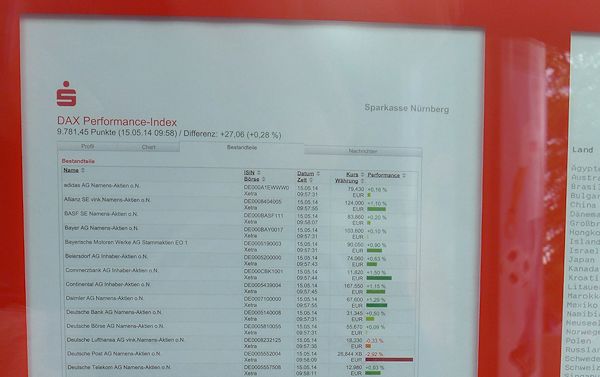 Seen at the Sparkasse Nuremberg, Äußere Sulzbacher Straße.
Sparkasse uses graphical tables. Really classy!
* Sparkasse is a major German savings bank.