His day was ruined already. His beloved SportAuto newspaper had graphically demolished 500 yards of safety fence. I wanted to comfort him and skimmed through the paper. Issue seven 2006. Insiders know. Ooh…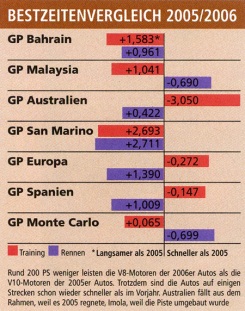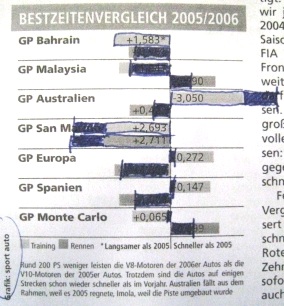 Page 102 in the same issue: Formula One lap times from two seasons. Smaller engines yet faster again. Very interesting comparison. Good data. Good legend. Beautiful Evidence.
But the chart: a total loss. Reason: Gross negligence. On the right side: That's how it should have looked like. The two Grand Prix which are not comparable (rain in Australia, new race track in Imola) are left out. During the race they have been faster twice and slower three times. Just the opposite for the training.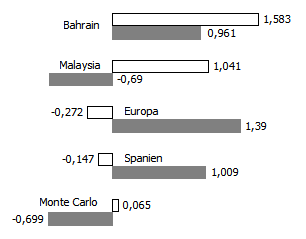 In the last two issues of SportAuto: not one chart at all. Good.