In a time that is marked by "fake news", there are some good news for Business Intelligence, professional racers, and even society as whole. Why a letter to the editor of "SportAuto" and an initiative from Cordt Schnibben make me optimistic about the information quality in companies.
What can we in Business Intelligence learn from magazines about informing people? I have asked myself that question time and time again. Information relies on truth, but the truth can also be boring or even unpleasant at times. So how can you keep your readers engaged without compromising integrity?
Currently, the media is getting lambasted for their answers to this complex question. Why? Has the extent of the lying increased? Are we simply informed about the lies more quickly? Or can we not help but wondering if we are currently living in a disinformation society rather than an information society?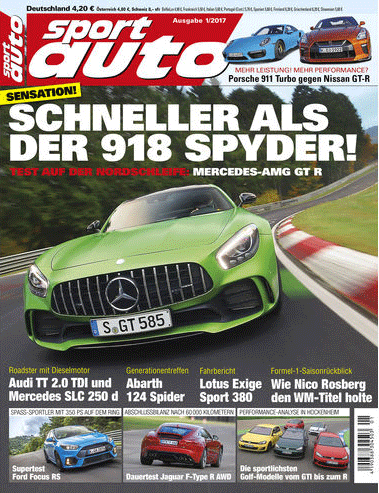 One super sports car is faster than the other. On the cover, yes…but inside?
I asked myself these questions as I held an issue of SportAuto in my hands. I really enjoy this magazine but felt that a headline on the cover page really missed the point. It bothered me so much that I wrote to the editor-in-chief.
He, however, misinterpreted my critique as a regular "letter to the editor" and I got my own headline story in the next issue. Oops!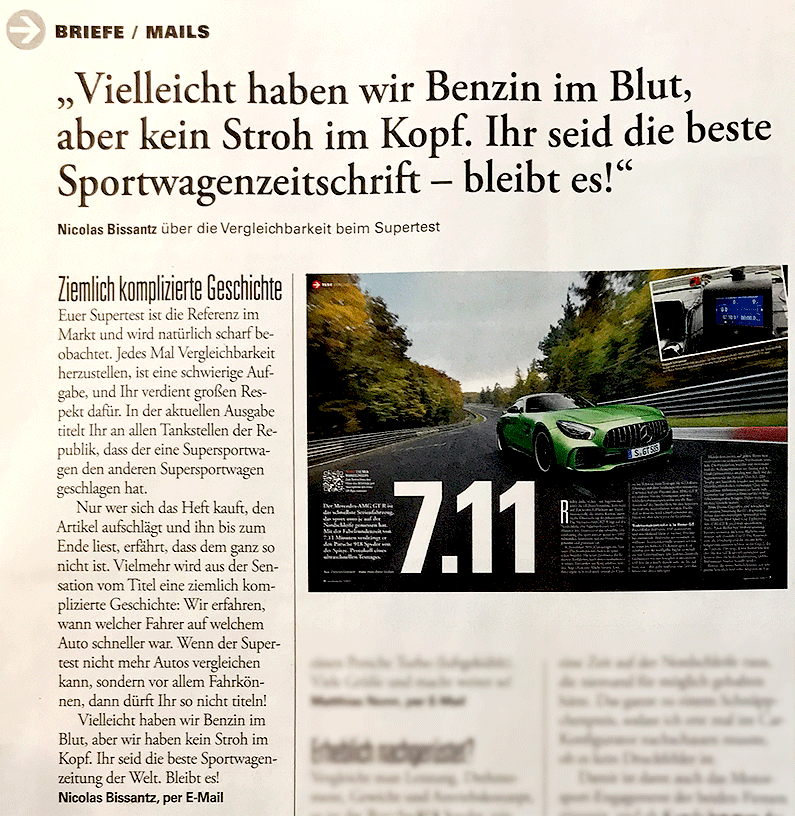 My letter. My closing, which was used as the headline, roughly means: "Gasoline may run through our veins, but we still think with our brains. You are the best sports car magazine – stay that way!"
That made me optimistic because this experience ranks among others that show me that people rarely ignore criticism that combines force with respect.
Just as I was asking myself if I should report on these types of experiences to an audience that is interested in Business Intelligence, I received this:
http://reporter-forum.de/fileadmin/pdf/ReporterFABRIK/ReporterFabrik.pdf
Cordt Schnibben has left the magazine "Der Spiegel" and has committed himself to the idea of making our disinformation society an information society again by helping us all focus on the rules of reporting. Wonderful! If that isn't a reason for IT directors, management accountants, or managers to ask themselves how much disinformation exists companies – in part, because no one even realizes how normal misunderstandings are and how rare actual understanding is.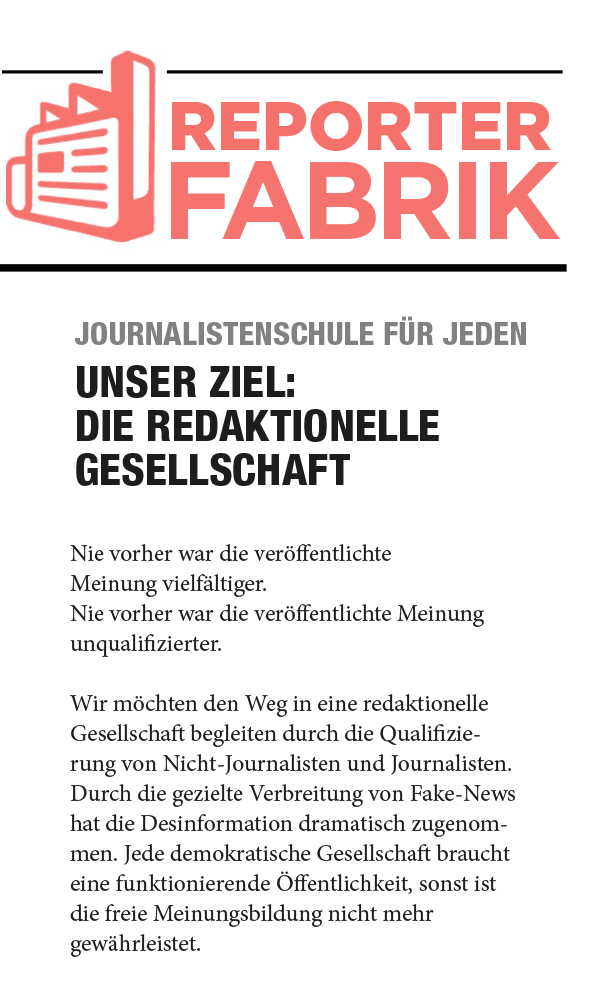 Cordt Schnibben's "Reporter Fabrik" aims to establish a school of journalism for everyone and create an "editorial society".
In a world full of blogs and Twitter accounts, the media has lost its information monopoly. Disinformation is primarily a problem, when information is a one-way street. In companies, people often view numbers as gospel truth. Announcing them suffices; no responses are necessary. But is that so? If so, there should be no questions or issues about the qualifications of those individuals who may report. We all know that such a qualification doesn't exist systematically. Even the rules for that wouldn't represent a common sense. [TS1]
It now seems that the concerns of how important information is and how little responsibility we demand for providing information are beginning to take shape. We want an information culture that keeps pace with technological possibilities. In this regard, I feel that Business Intelligence and journalism are fields that can inspire and be inspired from each other. Cordt Schnibben's initiative is a great example and has our support.