Language is constantly evolving. So there is not much you can do against the trite sayings, ambiguous terms and annoying buzzwords floating around in today's international business culture, right?
Wrong! We took action – and have started banning words that lack precision, richness, or differentiation. In doing so, we are striving to promote clear, concise communication in both directions.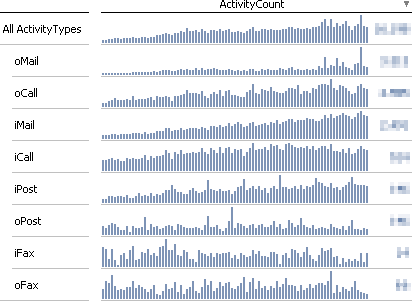 Even midsize companies produce mass amounts of communication – we can attest to that. But if we use words that our own employees don't fully understand, how can we expect to manage anything successfully?
Unfortunately, it is impossible to explain all of the concepts and detailed examples from our German post in English. But since the need for clear words and messages is universal in business, we still would like to share a few key points as food for thought:
Be careful what you say (and write). Choose your words wisely. Effective leadership needs clarity. Otherwise, you won't get enough of your message across.
Combat poor language. We've started our own crusade by blacklisting "bad words" in our internal and external communications. Over time, we want to document our corporate wording as a dictionary – optimally, in a format that works with our standard word-processing programs.
Get to the point.E-mails don't need personal greetings and closings. If we have something urgent to say, we note that before the subject line (e.g. "ASAP"). If the message is really short, we write it in the subject line and close with something like "EOM" (end of message) so the recipient doesn't even have to open it.
Avoid speaking in strange tongues.Many people in mainland Europe, for example, like to spice up their native language with English terms. Many times, however, this backfires – and people misinterpret what they are trying to say or don't even understand it at all. We, too, used to use English acronyms although German is our corporate language. Now, we try to use only German terms in German communications to avoid any potential misunderstandings.